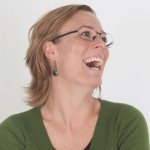 In 2005 Sylvie van de Loo started SEMdesign.
SEMdesign is specialized in innovative product design. We design products which challenge the user to interact with the product, we design (interior) products in a pure, unique and remarkable way with subtle humor. SEMdesign would like to challenge the user to think outside the box by designing product that inspire, surprise and stimulate the human mind.
SEMdesign designs interior products like lights, bowl, textile and more. We do this for our own collection but also for your business. SEMdesign is always open for new business with producers, intermediaries and other distribution channels.
_________________________________________________________________
In 2005 is ontwerpbureau SEMdesign opgestart door Sylvie van de Loo.
SEMdesign is gespecialiseerd in product design. Onze kracht ligt in het conceptualiseren en in de markt zetten van originele alledaagse (interieur) producten. Door te spelen met het materiaal en de functie van een product, of er een vleugje subtiele humor aan toe te voegen, zorgen wij ervoor dat mensen weer met nieuwe interesse naar een product gaan kijken.
Wij werken voornamelijk in opdracht. Deze opdrachten bestaan o.a. uit interieur projecten, gebruiksvoorwerpen en relatiegeschenken. Naast de opdrachten zijn wij continu bezig om onze vergaarde kennis en inspiratie om te zetten naar unieke SEMdesign producten.
Ons doel>> SEMdesign vindt dat er al genoeg inspiratieloze producten op de markt zijn en zet zich in om dit te doorbreken.